List of New True Wireless Earbuds For 2022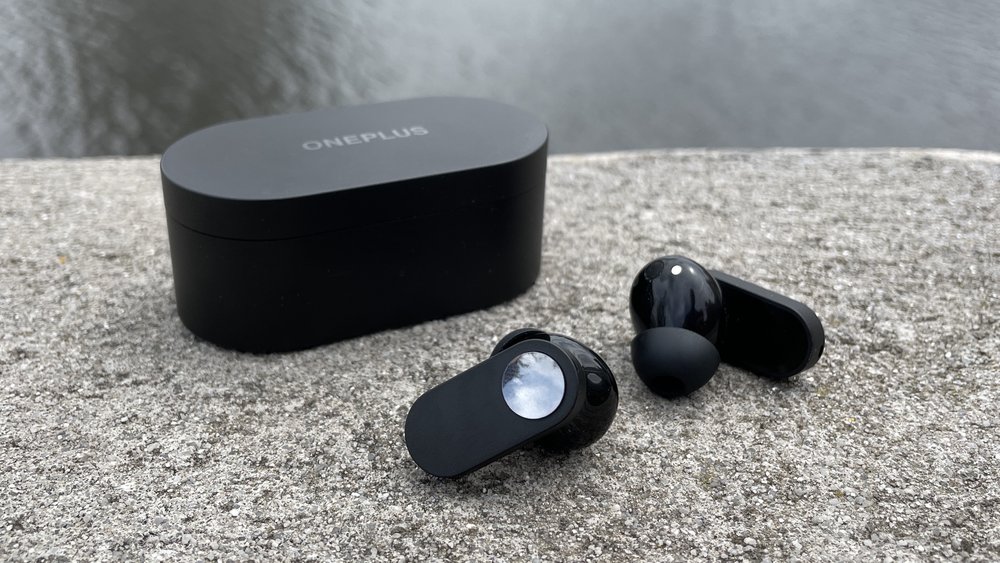 In case you are a genuine music lover and need your music to go wherever with you for a mind-boggling bass sound The wireless earbuds market is developing at an amazing speed in India. Regardless of whether you are running, lifting loads, doing cardio, or playing outrageous games, you need wireless headphones that will keep you moving and spurring while at the same time freeing you from links or versatile setting interferences. List of New 12 True Wireless Earbuds
These truly wireless earbuds referenced underneath will satisfy all the measures of working on the execution of the game with fantastic sound. Remote earbuds have recently acquired a ton of prominence.
---
Factors to consider while buying true wireless earbuds:
IPX Rating – IP stands for Ingress Protection and usually denotes the level of protection against water, dust, etc. It also helps you understand whether the earbuds are weather-resistant, waterproof, or dust resistant.
Battery Life – This is a factor that is important to consider when going for True Wireless Earbuds. Some True Wireless Earbuds last longer than others, and the number of hours you get can vary depending on what other features you have enabled. True Wireless Earbuds come with cases that hold charging capability and allow you to recharge the earbuds on the move.
Active Noise Cancellation – This is a feature that can come in handy if you want a more private listening experience, and some of the top pairs boast excellent noise-canceling.
Additional Features – Other features you might want to consider include, touch controls and voice control via personal assistants like Amazon Alexa, Google Assistant and Siri. Some TWS earbuds also offer features like Mono Mode.
Comfort – One thing you will need to bear in mind is that everyone's ears are different, which means that whether or not a pair of earbuds are comfortable tends to come down to personal preference.
---
1. Zebronics Zeb-Sound Bomb N2
ZEBRONIC ZEB-SOUND BOMB N2 Earbuds with Gaming Mode.
Environmental Noise Cancellation for Traffic Noise, Ambient Noise, and Surrounding Noise.
It comes with a Transparent Portable charging case.
Voice Assistant Support: Hey Siri and Hey Google.
Flash Connect with the Bluetooth version 5.2.
The built-in 10 mm dynamic drivers for a good sound stage and a wide frequency response.
Experience flawless gaming with the 50ms low latency
Stay protected from accidental spills, splashes and make it your gym companion, as the earbuds come with a splash proof design.
Get up to 12 hours of backup with the charging case
---
---
2. Mivi DuoPods A350 
Mivi DuoPods A350 earbuds have supreme Bass audio with All-Powerful 13 mm electro dynamic bass drivers.
These TWS earbuds come with a 500mAh battery to give a combined 50 hours of playtime
Mivi A350 pods, you are treated to truly exceptional, standout audio sound. True Wireless Earbuds Mivi Duopods A350 is available in 5 premium metallic shades.
These Bluetooth earphones are equipped with two very powerful MEMS microphones
With these TWS earbuds, Just one push and you have instant access to your default smart voice assistant.
The Bluetooth 5.1 in these wireless earbuds give them a stronger, better connection for a smooth listening process.
---
---
Also Read : True Wireless Earbuds Under 1000 in India 2022
---
3. Blaupunkt Btw07 ANC
Enjoy an outstanding music experience with Moksha BTW07 ANC earbuds! ANC Technology eliminates 30dB of ambient noise
4 Mics can block the ambient noise and wind, and amplify the human voice to ensure the phone calls.
Up to 7 hours of playtime with each charge and an additional 40 hours with the included charging case.
80ms ultra-low latency of Moksha BTW07 is even more applicable to the game, synchronizing the game sound more quickly.
With the USB- C fast charging design, the charging case can be fully recharged within a short time.
It comes with the latest Bluetooth 5.2 Technology
These earbuds are lightweight and built for all-day usage.
---
---
4. Truke Buds S2 (Black)
Truke Buds S2 Earbud with the Premium Sliding Design
Innovative Slide-N-Pair Technology for Instant Connection
The Expertly Tuned 10mm Dynamic Speakers
The 20 EQ Modes via truke Smart Application
The 55ms Ultra Low Latency for Gaming Mode
48 Hours Total Playtime with 10 Hours Playtime on Single Charge
Fast charging provides 100mins of playback in 10mins of charge
Powerful Quad- Mic Environmental Noise Cancellation (ENC)
It is IPX4 rated Sweat and Water Resistant Earbuds
Seamless Connection powered by Bluetooth 5.1
It has Expertly Tuned 10mm Dynamic Speakers
Intuitive Touch controls with High-Quality touch panel
---
---
5. Redmi Buds 3 Lite
Secure, snug fit lightweight, and soft on the skin
Easy connections "Beep", your earbuds are connected
Bluetooth 5.2 for stable transmission with effective anti-interference
Up to 18 hours long battery life for Outstanding audio anytime
Outstanding audio clarity. Expertly tuned by Xiaomi Sound Lab
Noise cancellation for calls: High-resolution audio for calls and anti-interference technology
Low latency mode for gaming: Accurate sound giving the edge in competition
Sensitive touch operations. Incredible sound at your fingertips
Professional protection against dust and water splash
Stylish design: Simple and elegant — perfect for any style
---
---
Also Read : Best True Wireless Earbuds Under 1000 Rupees In India
---
6. OnePlus Nord Buds 
The OnePlus Nord Buds will be music to your ears with big 12.4 mm dynamic drivers for deeper bass & crisp clear sound.
For the OnePlus Nord Buds, you get to choose how heavy or light you want your sound with the help of the sound master equalizer's 3 unique audio profiles – Bold, Bass & Serenade.
Flagship-level battery life for the all-new OnePlus Nord Buds delivers up to 30 hrs of non-stop music on a single charge.
AI Noise Cancellation audio algorithm delivers precisely calibrated voice isolation during calls in the all-new OnePlus Nord Buds.
Enjoy Ultra-Fast Charing in the latest OnePlus Nord Buds. From 10mins of charging you get the power of 5 hours.
---
---
7. BoAt Airdopes 121 PRO
Be heard absolutely clear across voice calls without those background interruptions, with the ENx Tech-enabled quad mics.
BoAt Airdopes 121 PRO with 10mm dynamic driver
It offers a total playtime of up to 40HRS, including up to 8HRS of playtime per earbud. Controls and VA- Its smooth touch control
Enjoy a lag less gaming and entertainment experience with BEAST Mode for low latency. Earbuds are marked with IPX4 water resistance
ASAP Charge technology, the earbuds can fetch up to 60 minutes of playback time in just 5 minutes of charging time.
The charging case comes with an indicator screen
Bluetooth v5.3 wireless technology for a seamless listening
---
---
8. Zebronics Zeb-Sound Bomb N1
Wireless BT v5.2 TWS earbuds with easy-to-use touch controls.
Experience flawless gaming with the 50ms low latency.
The unique design with a sliding charging case
Environmental noise cancellation (ENC) support and built-in microphone for enabling a high quality calling experience
You can now binge- watch series or listen to music on the go, without worrying about the usage time.
Trigger the voice assistant of your smartphone, be it iOS or Android, with simple touch control.
Stay protected from accidental spills, and splashes and make it your gym companion, as the earbuds come with a splashproof design.
Earbuds have built-in 6mm drivers for a perfect delivery of audio
---
---
Also Read : Best True Wireless Earbuds (TWS) Under Rs 2,000 In India 2022
---
9. BoAt Airdopes 413ANC
Airdopes 413ANC delivers up to 25dB Active Noise Cancellation
The earbuds offer Ambient Mode for transparency related to your audible surroundings even while you are listening to your playlists
ASAP Charge – Our ASAP Charge helps the earbuds to garner up to 60Min of playtime in just 10 minutes of charge
Be carefree from the sweat troubles as the lightweight earbuds have an IPX4 marked water resistance build.
It offers a total playback time of up to 20 hours including up to 5 hours of playtime with ANC & 6 hours without ANC
The 10mm drivers deliver a truly immersive experience
It is equipped with our ENx Environmental Noise Cancellation
---
---
10. pTron Bassbuds Fute
Stereo/mono bud capability & wide compatibility with Bluetooth devices. Ergonomic Half In-ear wireless TWS headphones
Immersive stereo audio with a 13mm dynamic driver for balanced sound. Flat Touch Sensors for Precise Controls
Bassbuds Fute TWS earbuds come with Bluetooth V5.1
Each wireless earphone has a Built-in HD Mic for Stereo Phone Calls. Awake Phone's Voice Assistant Instantly and IPX4 Water/Sweat-resistance
The portable 250 mAh Transparent charging case with the Type-C Charging Port. Each bud just weighs 3.7gms
25Hours Total Playback time with the Charging Case.
In-ear bud design ensures Snug-fit & Passive Noise Cancellation
---
---
11. Tagg Rogue 100Gt
TAGG Rogue 100GT earbuds are built to provide the ultimate mobile gaming audio experience with a low 50ms latency.
It is designed for gaming adventures offers ideal gaming audio so you never miss any game sound effects.
Get ready for an exceptional competitive gaming experience through quick sound effect audio.
Experience crystal clear voice quality during calls anywhere with Quad Mic equipped with Background Noise Cancellation.
The QwikPair Technology makes it easier to connect the earbuds
Enjoy rich, powerful sound, with punchy Bass via 10mm speaker drivers. The earbuds offer 3 in-built equalizers.
TAGG gaming earbuds come with cool slayer lighting designed
---
---
Also Read : Top 10 Best True Wireless Earbuds | India 2022
---
12. TAGG Liberty Buds Plus
TAGG Liberty Buds Plus helps you Enjoy rich, powerful sound, and punchy Bass every time through the 12mm dynamic speaker drivers.
Experience crystal clear voice quality during calls anywhere with Quad Mic equipped with Environmental Noise Cancellation.
The earbuds offer 3 in-built equalizers that can be changed in 3 simple taps – Ultra-Low Latency for a great Gaming experience.
Punchy BassX Mode to listen high end musical videos and audios
Balanced Mode for Acoustics, and Vocals to enjoy soothing music.
The QwikPair Technology makes it easier to connect the earbuds to your smartphone as soon as you open the case lid.
Type C fast charging offers 75mins playback with 5mins charge.
---
---